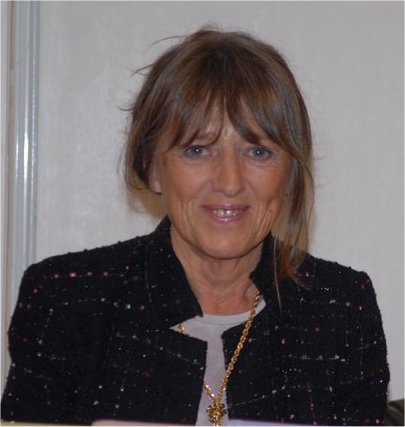 Contact
Email

Equipe(s)
Department : Informatique
CNU : 27
Location
Lyon
CV
Electronic engineer (Politechnika Warszawska, PhD in Computer Science University Paris 7, Expert in Artificial Intelligence, associate researcher with University of Reims Champagne Ardennes and Professor of Knowledge & Innovation Management powered by AI at EPITA International Masters and SKEMA, Paris.
After working as researcher in INRIA, computers designer and worldwide manager of innovative applications of artificial intelligence (Groupe Bull), she founded in 1996 an international network Global Innovation Strategies devoted to all aspects of Knowledge Innovation powered by AI.
Among her research topics are: Knowledge and Eco-innovation Management Systems, methods and techniques for innovation, knowledge modelling and processing, complex problem solving, sustainability, eco-design, impacts of artificial intelligence and AI for Sustainability.
Among 100 world experts of Entovation Intl since 1996, she is President of Innovation3D, International Association for Global Innovation, Chair IFIP TC12 Artificial Intelligence, Chair of IFIP TC12.6 (AI for Knowledge Management), Member of Managing Body K4I (Knowledge for Innovation -EU), expert for EU programs and author of over 130 publications and books.
Chair IFIP ifip.org Technical Commitee (TC12) Artificial Intelligence.
Chair IFIP TC12.6 AI for Knowledge Management
IFIP series in AI for Good (comming April 2023)
Visiting Professor University of Economics Katowice, Poland, 2018
Visiting Professor University of Economics, Wroclaw, Poland, 2019
at Epita International Masters since 2009:
Knowledge Management & Innovation iSKEMA, Master Strategy and Influence 2019, 2022
Editorial board of Springer IFIP AICT
Reviewer for

Journal of Ambient Intelligence and Humanized Computing

Journal of Cleaner Production

Elsevier
HICSS
Membre de PC:
IJCAI 22
IIP, AIES, AI4KM, HICSS,
https://dblp.org/pid/10/4546.html
Methodes et techniques de l'intelligence artificielle, systemes d'aide à la décision, Knowledge Management, ecosystèmes de l'innovation, résolution de problemes complexes, management des risques.
Ethical development of AI applications
Impacts de l'intelligence artificielle
AI for Sustainability